Kabanito Cafe Cocktail located in the middle of famous latin quarter offers the best cocktails in the city! You will be suprised how good they are ;-). The place is owned by polish girl called Marzena so if you come from the monkey's country then that is the additional attraction for you!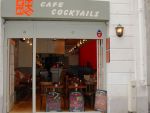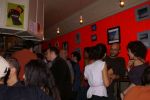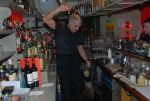 Here is the link to cafe's website:
kabanito.free.fr
Address: 5, rue blainville. 75005 Paris
Phone: +33 1 43 54 28 33


Have a nice drinks!
Agrandir le plan