Andy Wahloo is much more then you could expect! As a big fan of Andy Warhol I went there to see the warhol's style bar and what's a surprise! I found something totaly different! But I can say it's even better! You should try yourself!
This place is perfect for a quiet drink as well as for nice party on the friday's night! In fact the party starts very spontanious so you can be surprised seeing all people dancing in the middle of the bar. Clients are bit older than students from latin quarter which is actually good! In the back of the bar there is a garden shared with the restaurant next door.
Price of 0,33 heineken beer (Mai 2009) - 5,00EUR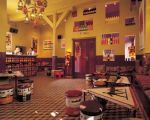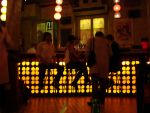 Address: 69 Rue des Gravilliers, 75003 Paris


Have a perfect drinks!
Agrandir le plan